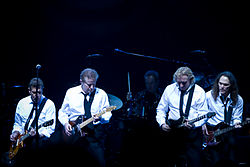 When you think of the top songs of all time,
Hotel California
is bound to come to mind. Yet, it's only one of an endless list of great songs from The Eagles. Truly one of the
most enduring bands of all time,
we expect traffic to be especially high to learn about their music and history.