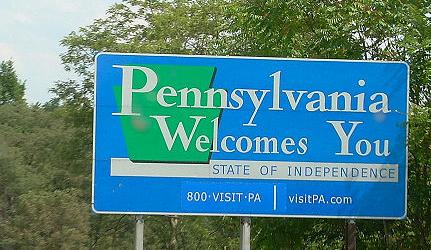 One of the 13 British colonies that declared independence , Pennsylvania was originally founded in 1681 as a result of a royal land grant to
William Penn,
the son of the state's namesake. During the American Civil War, the
Battle of Gettysburg,
which turned the tide of the war, was fought in the south central region of the state. There's so much fascinating history to learn about Pennsylvania!
If you're involved in
tourism
in Pennsylvania, make sure you purchase the
Flash-Card Pennsylvania
domain name before somebody else does!
It will feed into our
Flash-Card Mania
Web APP, which people from around the world will use to learn about Pennsylvania before travelling there. We believe that people who learn about a destination before making a visit, enjoy their trip more and
talk about it
long after they've returned home. Flash-Cards make it easy to keep travel facts top of mind so that
travel stories
are always fresh!
Flash-Card Pennsylvania
is part of our
Flash-Card Travel
project.
Check Out Flash-Card Travel!