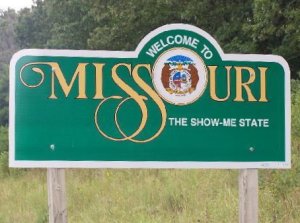 Missouri's unofficial nickname is the
Show Me State,
which appears on its license plates. One possible origin of this nickname is ascribed to a speech by Congressman
Willard Vandiver
in 1899, who declared that 'I come from a state that raises corn and cotton, cockleburs and Democrats, and frothy eloquence neither convinces nor satisfies me. I'm from Missouri, and you have got to show me.'
It's also known as the
Cave State
because there are more than 6000 recorded caves in the state (second to Tennessee).
If you're involved in
tourism
in this State, you'll want to be the first and only person to purchase the
Flash-Card Missouri
domain name. We hope you don't have to be shown that it has the potential to go up in value significantly and help your tourism business. By the time we show you, it will be too late for you to benefit.
Snap up this domain
before somebody else does!
Check Out Flash-Card Travel!