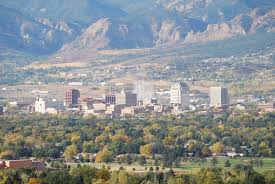 Colorado is nicknamed the
Centennial State
because it became a state in the same year as the centennial of the United States
Declaration of Independence.
On August 1, 1876, U.S. President
Ulysses S. Grant
signed Proclamation 230 admitting Colorado to the Union as the
38th state.
The summit of Mount Elbert at 14,440 feet elevation in Lake County is the highest point in Colorado and the Rocky Mountains of North America. Colorado is the only U.S. state that lies entirely above
1000 meters elevation.
Indeed, the mountains of Colorado are what inspired
John Denver
to pen his hit song,
Rocky Mountain High.
He so loved the mountain state, that he even adopted the surname
Denver
after the capital.
There's lots to learn about Colorado, and
Flash-Card Colorado
will soon be the best place in the world to learn Colorado facts quickly! If you're involved in
tourism
in Colorado, you should snap up the Flash-Card Colorado domain name
immediately!
Once
Flash-Card Mania
catches on, it will be worth a lot more than the paltry sum it will cost to register it!
Check Out Flash-Card Travel!